YWCA Knoxville and the Tennessee Valley | Programs & Services
Phyllis Wheatley Center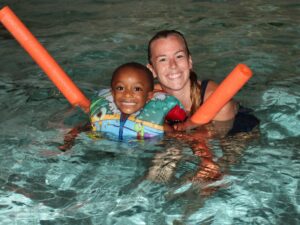 Virtual School and After-School Program Update: Sept. 2
YWCA Phyllis Wheatley Center is now hosting a daily "Virtual Home Away From Home Program (VHAFHP)" for middle-school aged youth who have opted in to do virtual learning through Knox County Schools this semester.
Phyllis Wheatley Center staff will be supervising the completion of Virtual School for students who register for the VHAFHP. Each student will receive snack and lunch through the program. Registration information can be picked up at the Phyllis Wheatley Center or you can call 865-546-0651 for details.
The After-School Enrichment Program is back! With schools reopening, ASEP is now available for registered youth from 3:30-6:30 each day. Each student must have a completed registration packet on file. **Due to COVID-19 precautions there is a limit to 40 students in the ASEP.** Registration packets can be picked up at the Phyllis Wheatley Center.
Program and Rental Update: June 3
Starting June 3, the YWCA Phyllis Wheatley Center welcomed back the 2020 "Reach Program" Interns to complete their internship for this semester.
Starting on June 8, re-occurring rentals are welcomed back to the facility. We are taking extra precautions to ensure that anyone who enters our building is safe.
As we enter a limited reopening phase, safety is our top priority for clients and staff. We will be following the recommended guidelines given by Knox County Health Department for Phase 2 to assure safety!
Temperature taking upon arrival
Physical distancing
Wearing cloth face coverings
Frequent and proper handwashing
Cleaning surfaces
Staying home if you're sick or instructed to isolate/quarantine
For more information please call 865-546-0651. Thank you for your continued support!
Summer Camp Update: May 14
The health and safety of program participants and staff are YWCA's top priority. After carefully reviewing guidance from the CDC, local officials, and other summer camp providers, it is with heavy hearts that YWCA Knoxville and the Tennessee Valley has decided to cancel the Summer Kids in Play Program (SKIPP) at the YWCA Phyllis Wheatley Center.
SKIPP is meant to be a safe place where youth can play, create, experience and have fun! We will miss the looks on kids' faces when they witness the seedling they planted grow into a yellow squash. We will miss seeing the bravery that it takes a kid to jump into the deep end of a pool. We will miss the dance parties, the reading hours, the field trips, and most of all, we will miss the kids.
We are deeply disappointed, but we want you to know that we are still here working in the garden, in hopes of being able to provide food to our neighbors. We are still here to loan out books for kids to read. We are still here planning for when we can reunite at the YWCA Phyllis Wheatley Center again.
If you have questions, comments, or concerns please contact Monica Smith-Albright, Director of the Phyllis Wheatley Center, at 865-546-0651.
We look forward to hosting SKIPP in Summer 2021!

A trusted East Knoxville community center since 1920, YWCA Phyllis Wheatley Center is the main facility for the YWCA's youth programs in East Tennessee. Phyllis Wheatley Center staff and volunteers, led by director Monica Smith-Albright, work tirelessly to provide youth with the tools necessary to overcome obstacles and to succeed in school and beyond.
After School Enrichment Program
Middle-school is tough, but the vibrant staff at Phyllis Wheatley Center make it a whole lot easier. After-School Enrichment Program (ASEP) provides a safe, nurturing environment with structure and accountability for middle-school students at no cost. Services are available from 3:30 p.m. to 6:00 p.m. daily during the school year, with occasional extended hours during holiday breaks and teacher in-service days.
ASEP works to encourage academic success, leadership, civic involvement, healthy decision-making, and positive family engagement. Focus areas include academics, teen pregnancy, youth and family violence, substance use, childhood obesity, and future planning. Students participate in daily academic enhancement, weekly prevention programming, regular physical activity, and choose from a variety of educational blocks.
ASEP has trained staff available to meet families in the community and provide support to ensure success among enrolled students. Family outreach includes parenting groups, home visits, onsite and community meetings, and family events.

ASEP is funded by the United Way of Greater Knoxville, Tennessee Department of Education Lottery for Education After School Programs, Tennessee Department of Health Minority Health Initiative, and contributions from foundations and individuals.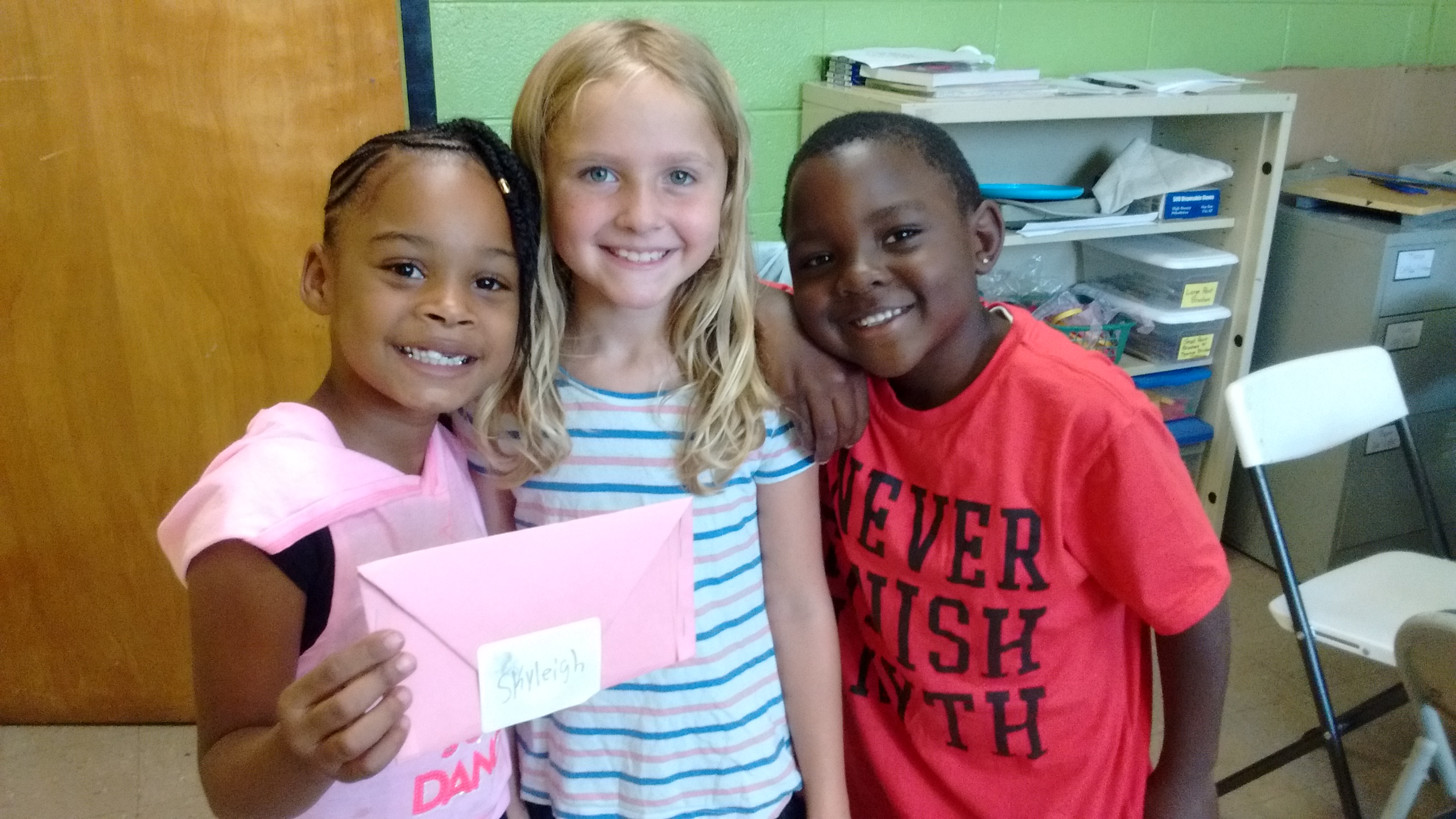 Summer Kids in Play- Canceled
SKIP is a popular summer option for families needing a safe place for their children during the summer break. This 8 week-long summer day camp offers enriching programming for children, ages 5 to 14. Students enjoy the summer reading challenge, intensive swim lessons, working in the garden, and cooking classes. Students also enjoy weekly field trips to local attractions such as Ijams Nature Center, Muse Knoxville, Great Smoky Mountains National Park, and Zoo Knoxville.
SKIP focuses on keeping costs low for busy parents, cultivating a love of reading, and leading social and cultural development. Scholarships are available. Spots fill up fast, so families are encouraged to register early.
Reach Program
The Reach Program is a competitive, incentivized internship offered to young men and women, ages 15-18 years old. Students selected to participate in the program learn important skills for entering the workforce, including time management, accountability, conflict management, and financial literacy. Students meet with guest speakers from a variety of professions and have the opportunity to shadow professionals in a variety of careers.
Reducing Chronic Absenteeism (ReCAB)
Due to a recently identified need in the community, the Phyllis Wheatley Center began offering this evidence-based program in 2018 for students with significant absenteeism. 41% of youth served at the Phyllis Wheatley Center in 2016-17 were absent from school 11 times or more; 42% of youth were tardy 21 times or more. A dedicated social service professional works to identify the root causes and circumstances of each student's chronic absenteeism. In partnership with the student and their guardian, staff create an individualized plan to ensure that the student gets to school on time, every day.