History
Since 1899, the YWCA Knoxville & the Tennessee Valley has served women and their families with innovative programs to meet the needs of our community.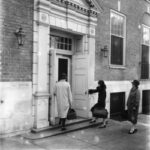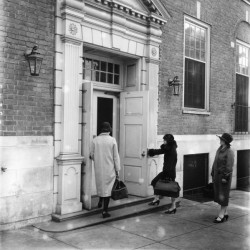 The downtown YWCA, located at 420 West Clinch Avenue, was built in 1925 to serve women and girls with women's housing, an employment bureau, gym classes, a sewing room, and transit services. Currently, the facility is a safe space for women in need, providing housing for 58 women for up to two years through the Keys of Hope Women's Housing Program. The facility is also to home to YWCA staff offices and Club W fitness, which features workout rooms, fitness classes, basketball court, and indoor heated lap pool.
In 1954, the current Phyllis Wheatley Center was built in East Knoxville, located at 124 South Cruze Street. Originally built as a facility for black women in the 1920s, the Phyllis Wheatley Center is now dedicated to serving the community with youth programs, education, and health & fitness programs.
Beginning in 2015, the YWCA Knoxville & the Tennessee Valley expanded its services to Anderson County, including a renovation of the building at 1660 Oak Ridge Turnpike in Oak Ridge. With a planned opening in Fall 2018, YWCA Victim Advocates will provide services to victims of domestic violence, and other programs as community needs are identified. Office space will also be available for rent to other organizations whose services align with the YWCA's mission. Program services are now being expanded to Loudon and Roane Counties.
YWCA USA & World YWCA
The YWCA has been at the forefront of the most critical social movements for more than 160 years — from women's empowerment and civil rights, to affordable housing and pay equity, to violence prevention and health care.  The first YWCA was established in 1855 in London, England. The first United States-based chapter formed in 1858, and the first YWCA USA national board was established in 1906.  The World YWCA is a global movement working for women's empowerment, leadership and rights in more than 120 countries and 20,000 local communities.